BlackLotus.net DDoS Protected HYIP Hosting
HYIP hosting site info
Username:
blacklotus
Description:
Recognizing that all clients have varying needs we've created a suite of DDoS protection products to target each possible scenario. Only you can choose which is right for you but we can definately help you make the decision.
URL:
http://blacklotus.net
Category:
DDoS Protected HYIP Hosting
Member Since:
2009-08-12
Site Thumbnail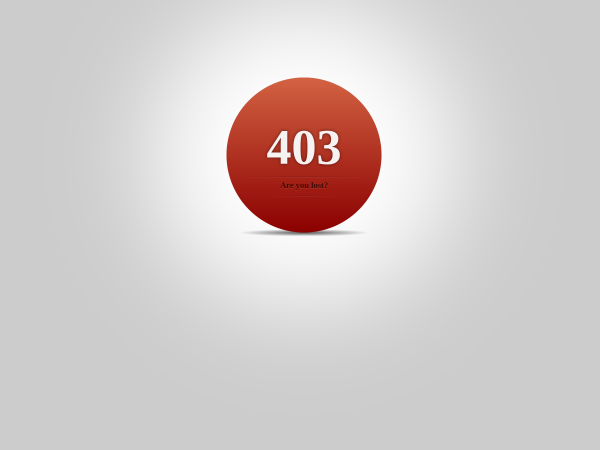 Average Rating:
4 / 5
Number of Ratings:
21
Latest Reviews
---
Show All Reviews
---
2009-12-23 11:45:32
11% of people can not open my site. Hosting promises to solve this problem, but do not do anything.
---
Rate and Review This Site
---
HYIP hosting
| Daily | Unique PVs | Total PVs | Unique In | Total In | Unique Out | Total Out |
| --- | --- | --- | --- | --- | --- | --- |
| Average | 0.0 | 0.0 | 0.0 | 0.0 | 0.1 | 0.1 |
| Today | 0 | 0 | 0 | 0 | 0 | 0 |
| Yesterday | 0 | 0 | 0 | 0 | 0 | 0 |
| January 22 | 0 | 0 | 0 | 0 | 0 | 0 |
| January 21 | 0 | 0 | 0 | 0 | 1 | 1 |
| January 20 | 0 | 0 | 0 | 0 | 0 | 0 |
| January 19 | 0 | 0 | 0 | 0 | 0 | 0 |
| January 18 | 0 | 0 | 0 | 0 | 0 | 0 |
| January 17 | 0 | 0 | 0 | 0 | 0 | 0 |
| January 16 | 0 | 0 | 0 | 0 | 0 | 0 |
| January 15 | 0 | 0 | 0 | 0 | 0 | 0 |
| Highest | 1 | 1 | 0 | 0 | 8 | 8 |
| Weekly | Unique PVs | Total PVs | Unique In | Total In | Unique Out | Total Out |
| --- | --- | --- | --- | --- | --- | --- |
| Average | 0.0 | 0.0 | 0.0 | 0.0 | 0.8 | 0.9 |
| This Week | 0 | 0 | 0 | 0 | 0 | 0 |
| Last Week | 0 | 0 | 0 | 0 | 1 | 1 |
| Week 02 | 0 | 0 | 0 | 0 | 0 | 0 |
| Week 01 | 0 | 0 | 0 | 0 | 2 | 2 |
| Week 52 | 0 | 0 | 0 | 0 | 0 | 0 |
| Week 51 | 0 | 0 | 0 | 0 | 1 | 2 |
| Week 50 | 0 | 0 | 0 | 0 | 0 | 0 |
| Week 49 | 0 | 0 | 0 | 0 | 3 | 3 |
| Week 48 | 0 | 0 | 0 | 0 | 1 | 1 |
| Week 47 | 0 | 0 | 0 | 0 | 0 | 0 |
| Highest | 1 | 1 | 0 | 0 | 33 | 40 |
| Monthly | Unique PVs | Total PVs | Unique In | Total In | Unique Out | Total Out |
| --- | --- | --- | --- | --- | --- | --- |
| Average | 0.0 | 0.0 | 0.0 | 0.0 | 3.4 | 3.7 |
| This Month | 0 | 0 | 0 | 0 | 3 | 3 |
| Last Month | 0 | 0 | 0 | 0 | 5 | 6 |
| November 21 | 0 | 0 | 0 | 0 | 3 | 3 |
| October 21 | 0 | 0 | 0 | 0 | 5 | 6 |
| September 21 | 0 | 0 | 0 | 0 | 4 | 4 |
| August 21 | 0 | 0 | 0 | 0 | 3 | 3 |
| July 21 | 0 | 0 | 0 | 0 | 2 | 2 |
| June 21 | 0 | 0 | 0 | 0 | 2 | 3 |
| May 21 | 0 | 0 | 0 | 0 | 3 | 3 |
| April 21 | 0 | 0 | 0 | 0 | 4 | 4 |
| Highest | 1 | 1 | 0 | 0 | 119 | 152 |
| | Unique PVs | Total PVs | Unique In | Total In | Unique Out | Total Out |
| --- | --- | --- | --- | --- | --- | --- |
| Overall | 1 | 1 | 0 | 0 | 2,813 | 3,145 |